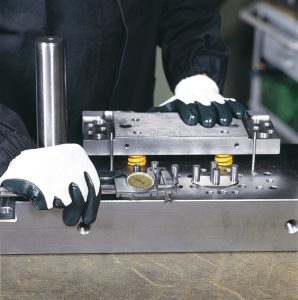 Assembly is done by highly-skilled engineers who, with decades of experience, guarantee the top quality and reliability of the equipment. In this phase, all the dies are tested and finished with extreme precision and care for detail, so as to determine and ensure the utmost functionality over the years.
The testing of the tools is done on mechanical presses with a power up to 800 tons and max. dimensions 4000 x 2200 that are equipped with reel, coil straightening device and CNC-controlled feed device. We also perform pre-production series with dimensional certification of the product.
In fact, we have a Quality Department equipped with CMM checking machine DEA.